Land of enduring freedom, 2013, installation, various materials, imitation of Afgan landscape, soil with old munitions from the military training center of slovakian ISAF troops "Lešť", 620 x 290 x 300 cm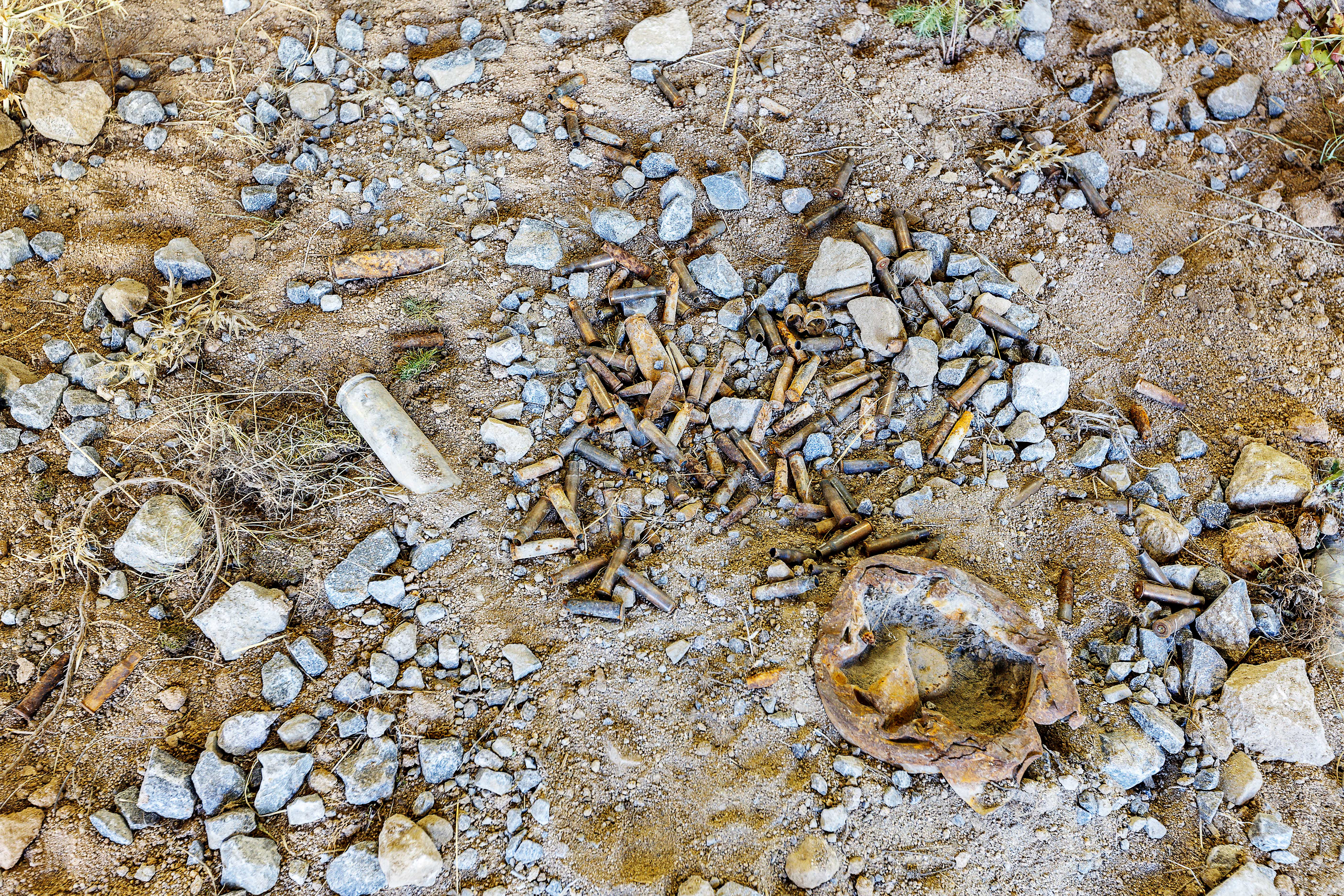 The title of the work paraphrases the longest military operation against insurgents in Afghanistan in the history of the US armed forces so far. Parallel-led ISAF operation under NATO command aims to stabilize the security situation and reconstruction of the country. Both operations persist up to this day with a very unclear, even pessimistic prognosis for their successful completion. 430 Slovak ISAF members are involved as well. Freedom and security has not been succeeded yet and so the only consistent finding that the operation of the country is going on. For an interested news report consumer, this implies inter alia unemotional monitoring of the situation in terms of graphs, curves and development indices.
The installation accentuates the war time dimension, the story line of the historic episode by building a monumental scene. The stage and sets are the integral part of it and antagonism at the same time. The background layers together form a sort of abstract city made of graph scores and enlarged info-graphics dealing with relevant statistic data. Thus financing of the war is in close proximity to the civilian and military victims. They are deprived of descriptive agenda and exact data for their bare aesthetics to become apparent in its pure form sometimes reminding of cool minimalism and sometimes more entertaining pop-art, all of them being the products of modern development of Euro - American cultural tradition.
The boundary between the entertainment industry and news report becomes an increasingly ambiguous territory. Spectacular media images of the scene so much more refer to themselves than to the original event report.
The stage consists of a ground cutting.
Afghanistan situation simulation.
Based on a photo by an agency.
Rocks, soil, plants, and rusty ammunition.
From the Lešť military base, where Slovak members of ISAF are trained
for fighting in Afghanistan. (Radovan Čerevka, 2013)